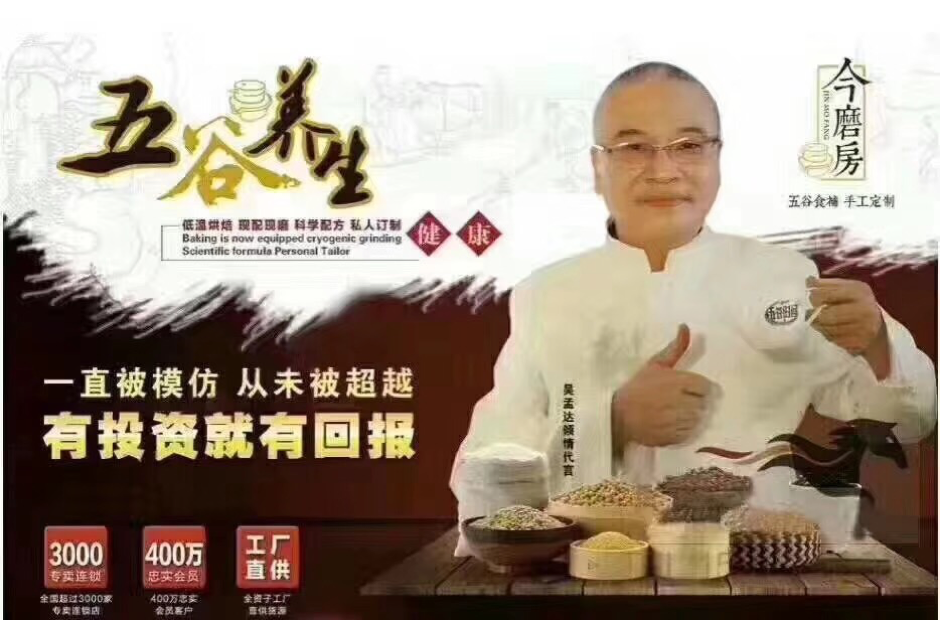 GloApp JMF Natural Grains Health Food are made from low temperature oven baked fresh ingredients. The manufacturer is a comprehensive enterprise
specializing in the production, transportation and sales of grain food supplement product nutrition research and development, processing and production, chain
operation.
We keep up with the trend of food supplement and health, and focuses on creating a food supplement solution that meets the modern diet structure. It is designed to provide natural people with natural, nutritious, convenient, fast, safe and
comfortable food supplement products.
Visit GloApp JMF Natural Grains Health Food at 724 Ang Mo Kio Avenue 6 #01-50, Singapore 560724 or email us at maywu@gloapp.com
民亮今磨房天然谷物健康食品由低温烤箱烘焙的新鲜食材制成。公司是一家专业从事五谷食补产品营养研发、加工生产、连锁运营等产、运、销为一体的综合性企业。今磨房紧跟食补养生时代潮流,专注打造符合现代人饮食结构的食补解决方案,专为现代人提供天然、营养、方便、快捷、安全、舒心的五谷食补产品。

请到宏茂桥6道大牌724 #01-50,邮编560724 或发邮件到maywu@gloapp.com